Contact Us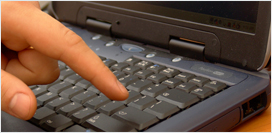 If you are looking for top-notch professional fire and security systems services in the Chillicothe, Ohio surrounding areas, please give us a call today to get started, or fill out the form below and one of our representatives will respond back within a brief 24-hour period.. Whether residential or commercial, we have the skilled technicians to meet your needs. We look forward to serving you soon!
All-State Fire & Security LLC
625 S. Watt Street
Chillicothe, OH 45601
Toll Free Phone: 1-877-BURG-FIRE (287-4347)
Local Phone: 740-774-1222
Fax: 740-774-1422
Hours of Operation:
Monday
Tuesday
Wednesday
Thursday
Friday
Saturday
Sunday

8:00 AM – 5:00 PM
8:00 AM – 5:00 PM
8:00 AM – 5:00 PM
8:00 AM – 5:00 PM
8:00 AM – 5:00 PM
Closed
Closed
We offer 24-hr emergency services.
After-hours security service technicians are also available.
Please see our affiliate Midwest Total Security at www.midwesttotalsecurity.com